Profile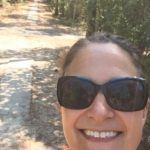 Sally Tilt
Bay House School - look forward to chatting with you later!
My CV
Education

Cotswold Comprehensive School, Pates Grammar School, Oxford University

Qualifications

BA (Psychology and Physiology); MSc (Forensic Psychology)

Work History

HM Prisons since 1997, with a bit of a break to work for an Occupational Psychology company, and a Canadian forensic psychology organisation in the middle

Current Job

Employer
About Me:

Psychologist, runner, owner of large sunglasses

Read more

I live near Northampton with my husband and 3 children, 2 rats and until very recently our Africa Pygmy Hedgehog. These are the rats:

I'm in a running group – we train together and do races. This year I'm hoping to do the NOHTARAM EHT – you might notice that is THE MARATHON spelt backwards. It involves running the London Marathon, the night before the race, starting at 2am, and running the course backwards (i.e. starting at the finish, and finishing at the start – rather than running backwards!

My Work:

Forensic psychologist

Read more

I probably have the best job in the world – I work as a psychologist in prisons. As you are reading this there are over 90000 men and women living in a prison. And each of these 90000 people are a dad or a son or an aunt or a cousin of other people. Which means that there are a lot of people who care about what life is like in prison. My job is to help people in prison not to come back again – which can sometimes be a bit better harder than it might sound.

The picture above is a fairly typical prison wing at the prisons where I work – with rooms organised over a number of floors. Around 100 people might live on each of these wings. You can imagine that it can get pretty noisy when everyone is chatting and moving around.

But not all prisons look how you might expect. The above photo shows a prison too. You might be able to see that there are not bars on the windows – it is called an 'open prison'. The men that live at this prison will likely have spent quite a long time living in prisons, and this is their last step before being released. Often the men who live here will have a job in the community in the day time and will come back to the prison in the evening.

My Typical Day:

Talking with lots of different people

Read more

I spend some time speaking with prison staff – sometimes we will talk about a prisoner that they are concerned about. We will try to understand the problem, and suggest ways to help them.

I then might meet with a prisoner to talk about the reason that they came to prison. At the moment I am working with men who came to prison because they started a fire – the legal name for this is arson. The behaviour of starting fires is interesting – when used in the right settings it is a really helpful skill, which probably played a big part in speeding up human evolution. However, it can also be used as a weapon to hurt other people, a source of excitement or fascination, or a way to feel happier if a person is worried – and then can lead to problems.

At some point in the day, I'll probably spend some time answering emails and chatting to my colleagues online, we're quite spread out over different prisons, so email is a good way to catch up.

What I'd do with the prize money:

Make a podcast about prison psychology

Read more

Because they are hard to get into and out of, most people don't understand what it is like to live in prison. Sometimes I hear people describe prisons as 'holiday camps' or 'too soft'. I definitely would ask for my money back if I went on holiday and it turned out to be like a prison.

It is also easy to think that the people in prison are just bad. In reality, people are people, and most of us have more in common with with each other than we have differences – prisons are no different.

If I won, I'd use the money to buy the equipment needed to make a podcast. I'd interview people who work in prisons and talk to them about why people get involved in crime and what could change this in future.
My Interview

How would you describe yourself in 3 words?

Curious, Kind, Tall

What or who inspired you to follow your career?

Dr Mellanby - my University Tutor

What was your favourite subject at school?

English

What did you want to be after you left school?

A rower

Were you ever in trouble at school?

Hmm, no I think I'm a rule follower

If you weren't doing this job, what would you choose instead?

An engineer - that also looks like a cool job

Who is your favourite singer or band?

Johnny Cash (he sang some good songs about prisons too!)

What's your favourite food?

Peanut butter and banana sandwiches

What is the most fun thing you've done?

Parachute dive (well - it really didn't seem fun at the time, but looking back I'm going to say it was fun)

If you had 3 wishes for yourself what would they be? - be honest!

1) To run a sub 4 hour marathon 2) To sort out my photos into photo albums 3) To wear jeans and Converse shoes to work every day

Tell us a joke.

A neutron walked into a bar and ordered a coke, the barman said 'For you, no charge'
My profile link:
https://ias.im/u.210788
---
---