Profile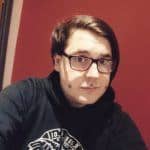 Dan Taylor
My CV
Education

Qualifications

Bachelors and Masters degree

Work History

Before the university, I've worked in customer service and call centers!

Current Job

Employer
About Me:

The worlds loudest introvert!

Read more

Living in Sunderland with three of my friends. I spend a lot of my free time watching TV, FRIENDS has always been one of my favourites! You can try to beat me on FRIENDS trivia, but high chances are you won't succeed, I know each episode like that back of my hand! I also love watching a good horror film (even if I am easily scared by them) and recently my one of my housemates has got me into watching anime! I also love music and you can often find me watching live music (whenever a good rock band makes the trip to Newcastle). I'm a bit of a bookworm, particularly non-fiction books. I love reading a good autobiography of someone i've found particularly interesting, or reading about philosophy and science!

You can also find me visiting local restaurants or other food providers – I will try anything once! Italian is a pretty consistent favourite of mine – i'm half Italian so i've grown up with good Italian food in my life, but I also love a lot of Asian food like sushi and ramen.

Read more

I am a PhD student at the University of Sunderland, where I am researching alternative sexualities, finding ways to better our understanding behind the reasons for these differences in peoples sexual preferences. I am also interested in understanding how people with different sexualities experience romantic relationships. I also work as a teaching assistant in the university where I mostly teach on classes that look at evolutionary and biological approaches to behaviour as well as looking at human differences in personality and intelligence (what psychologists call individual differences).

I love doing both of these things because I get to talk to students and the public about some really cool and interesting ideas! It's amazing when you get to see a student have a eureka moment or hold their own in a scientific debate with you during class. It's incredibly rewarding being able to watch the students passion and enthusiasm for the subject begin to grow, and watch as they develop their own interesting and diverse thoughts and opinions on the topics in question. Carrying out research with humans means I often am speaking with the public, which can be incredibly rewarding. Being able to get the public excited about your research can be really fantastic to experience, as well being able to educate others about the topics you hold dear. If you're naturally curious like myself you may want to consider becoming a scientist or a researcher in the future because you get to spend your time finding out the answers to a lot of the questions you may be asking yourself on a daily basis!

My Typical Day:

In the office or classroom

Read more

I spend my days teaching, where I get to help teach a class call "Meet the Relatives" where I get to talk about family and romantic relationships, as well as a class on psychopaths! Safe to say my teaching time can provoke some interesting discussions!

I'm still relatively new to my PhD, my first year, so I am still finding my feet with a lot of it, it can be quite the challenge but that's part of the journey! One that i've enjoyed, though. My PhD involves me spending my time interviewing people with different sexual preferences to begin to understand different peoples views of sex and sexuality. I will also be spending my time dealing with big sets of data (lots of numbers and statistics).

What I'd do with the prize money:

Sex Education Videos

Read more

We are lucky that living in the Uk, we do have access to basic sex education in schools. Whilst this is a fantastic start, a more comprehensive sex education is needed, one that extends further that basic STI protection. Sex education should be more LGBT* inclusive and should help younger generations understand issues that may currently face them, in a way that does not encourage or discourage but simply educate. Issues like pornography and the sending of explicit images are becoming ever more prevalent in an increasingly technological society. It's important that modern sex education helps to empower the younger generations, helping them to make choices that aren't based in sexual guilt, or an need to fit in or experience life too quickly. Sex education should emphasize personal choice, and should allow people to find a way to navigate sex and relationships that work for them, regardless of sexual orientation or inclination. I would love to use the money to help make comprehensive sex education more accessible through online media focusing on creating a strong scientific background using existing research to help people understand human sexuality.
My Interview

How would you describe yourself in 3 words?

Competitive, bubbly, gothy

What or who inspired you to follow your career?

"Goth corner" here at UoS - The two Helen's, Becci, Amy & Sophie!

What was your favourite subject at school?

Psychology

What did you want to be after you left school?

A clinical psychologist

Were you ever in trouble at school?

No, I was a bit of a swat!

If you weren't doing this job, what would you choose instead?

I thought about nursing for a while!

Who is your favourite singer or band?

Lacuna Coil

What's your favourite food?

Pizza

What is the most fun thing you've done?

Disneyland - it's always Disneyland!

If you had 3 wishes for yourself what would they be? - be honest!

Completing my PhD and getting a full time job in a university,

Tell us a joke.

Q: How do astronomers organize a party? A: They planet.
My profile link:
https://ias.im/u.210842
---
---