Students! Help us decide which scientists, psychologists and engineers should take part in the next event, and you could win a £20 voucher. All you need to do is take 2 minutes now to judge these 12 sentences.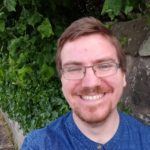 Thank you everyone! I am over the moon to have been chosen as your winner after 2 weeks of excellent fun. I tried my hardest to answer every question in as useful a way as I could – but it is difficult to know if I have answered well. Winning is really encouraging and inspires me to do a lot more to make science open to anyone curious! I think the teachers and the team at I'm a Scientist deserve a huge thank you for making this event so amazing, too!
Psychology is so important for understanding humanity and its future. In our brains lies the capacity for great thought, action and industry, but also the capability for cruelty, prejudice and confusion. Each human has their own view on the world and must work to understand and cooperate with others to leave the world better than when they arrived in it. Students of psychology seek to understand mental illness, transsexuality, different cultures, artificial intelligence, politics, economics, space travel, loneliness, consciousness, and even other psychologists! Seeing all the excellent student curiosity during I'm a Scientist has made me very excited to imagine what future psychologists might do.
Your questions about psychology were brilliant. Some questions asked about current psychology research, like "What is the purpose of mirror neurons?", "What part of the brain controls emotion and love?" and a lot about social media, dreams and memory. Other questions asked about what it was like to do what I do. I hope I helped students get a feel for how psychology can take many forms, and while I have been a technician, teacher and researcher – there are also many other paths. Some of my favourite questions were the really challenging ones to answer. I was asked if plants have very subtle emotions, if Winnie the Pooh characters represented psychological conditions and how well psychology was represented in thriller movies!
Psychology is all about people, and I was thrilled to work alongside such a diverse range of psychologists. We had Sally, who encouraged my jokes and shared fascinating experiences of prison research, Lucy as a clinical psychologist who works to help people much more directly than I, Louise who works to remove barriers to learning for young people, Dan who is making an excellent go of getting his PhD where he looks at alternative sexual preferences, and of course David who provided a voice of experience on the role of privacy on the internet.
One of your friendly Mods didn't believe me when I said I would like to do the science live chats every day. The rush of answering 50-100 questions in 30 minutes was brilliant, and has helped me get a better grasp of what science means to the next generation. I am going to take what you have taught me, students, and not be afraid to ask more questions! I will recommend I'm a Scientist to any student, teacher and scientist. A wonderful experience which gives me hope for the next steps in psychology.
Thank you!
Psychologists! If you'd like the chance to win funding for your own public engagement work, apply for the next I'm a Scientist, Get me out of here: imascientist.org.uk/scientist-apply